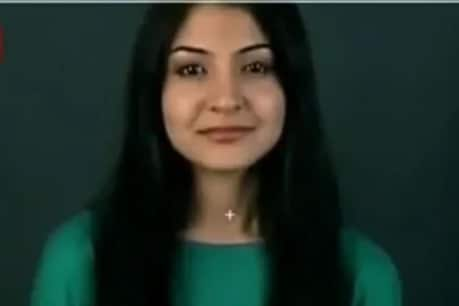 Anushka Sharma's throwback video is becoming quite viral. Photo courtesy- Video Grab
Anushka Sharma auditioned for Kareena Kapoor Khan in '3 Idiots', which she herself revealed.
Mumbai.
Actress Anushka Sharma, who worked with Rajkumar Hirani and Aamir Khan in the film PK, first tried to work with her in '3 Idiots'. . For this, he had also given an audition, but this audition could not reach the film makers. This video of Anushka Sharma (3 Idiots Audition) is going viral on social media, in which she is telling herself about this audition. The throwback video of Anushka Sharma, which is going viral, is seen in the video of a dialogue of actress film Munna Bhai MBBS, which Gracy Singh spoke in the film. In the video, she is looking very young. He is wearing a green top during this time. On this video of Anushka Sharma, the fans are reacting fiercely. In the video, Anushka is saying that in the year 2007, she auditioned for the lead actress of a film, the film was '3 Idiots'. Nobody knows about it, nobody has seen that audition. You have not seen and even Raju sir has not seen it till today. In the video going viral, Rajkumar Hirani is heard saying that Anushka auditioned for '3 Idiots'! No, no. Anushka never did this. After listening to this, she shows the video to the actress, Rajkumar Hirani and Aamir Khan. After watching that video on the set, both Rajkumar and Aamir Khan are unable to stop their laughter. During this, even Anushka cannot control her laughter.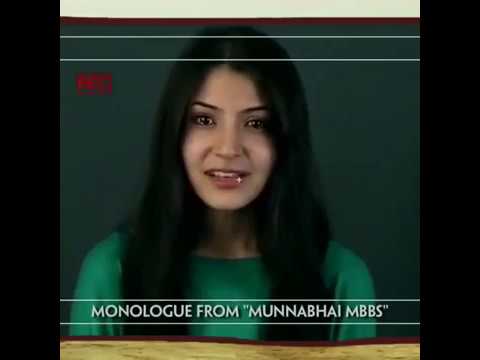 However, 5 years after this film, Rajkumar Hirani cast Anushka opposite Aamir Khan in the film 'PK'. The actress played the role of a journalist in the film. Talking about the work front of the actress, her last film was Shahrukh Khan starrer Zero. Katrina Kaif was also seen in this film. Recently the film was 'Bulbul' made under the banner of his production. It was released on the OTT platform Netflix. Earlier, the web series 'Patal Lok', produced by Anushka Sharma, was released, which had rocked.