Alia Kashyap was suffering from Corona infection in November 2020 (Photo courtesy: Youtube @ Aaliyah Kashyap)
Alia Kashyap (Aaliyah Kashyap), daughter of Anurag Kashyap and Aarti Bajaj, has returned to her Mumbai home after 10 months.
New Delhi
film producer
Anurag Kashyap
The daughter of Alia Kashyap (Aaliyah Kashyap) has returned to her Mumbai home after 10 months. 20-year-old Aaliya has told about the journey of coming back from America to her home in a new YouTube blog. Aaliya is studying in America. In the new video, she revealed that she is going home for a month. Before her flight, Alia revealed that she stayed at her father Anurag's best friend's house. After landing on the plane, she headed home. On reaching home, Alia's mother hugged and kissed her. He has also shared a glimpse of his bedroom, in which several photo frames, a bookshelf and a handbag are visible. While she is happy to return home, her mother is worried about her weight. When asked the reason behind the weight loss, Alia said, 'I was depressed.' His mother said, 'Now I am going to make you fat like a goat (goat)'.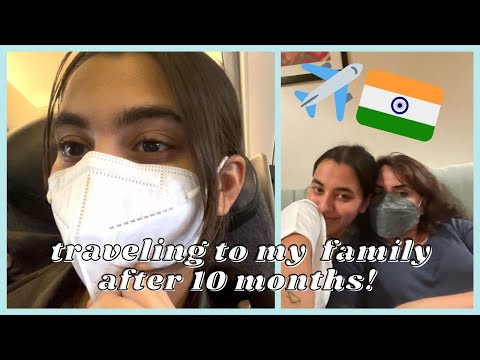 In the last few months, Alia has spoken openly about her mental health. He revealed that his mental health started deteriorating after Covid-19 came positive in November 2020. Last month, Alia said in a blog that she was admitted to the hospital in December due to a panic attack. Aaliya's parents moved to the US to live with her, after which she began to feel better. However, in April, she suffered a serious anxiety attack. 'Suddenly, my body became numb, completely numb. My heart started beating very fast. I started sweating. My body started trembling violently. Really, I was like, 'I'm dying'. It felt like it was for me and me. Was about to die, 'he said. Describing it as' the most frightening day and night 'of my life, he said,' I felt so much anxiety without any reason. Like, nothing happened, 'he said. 'After that Sunday night, for the last 10 days, I have felt constant anxiety. Even now. My heart rate was too high. I could not breathe. My chest was hurting.