Mumbai
Actor Anuj Saxena, who was a part of TV shows like Ekta Kapoor's 'Kusum' and 'Kumkum', has been arrested in a financial case for cheating. . The Economic Offenses Wing of Mumbai Police has arrested Anuj. Anuj is the COO of a pharma company. Anuj is accused of grabbing 141 crore rupees from the investors in his company. Deepika Padukone has shared the verified Mental Health Helpline numbers for the people who are getting troubled mentally during the difficult times of corona virus. Sharing all the helpline numbers, wrote on social media, 'Millions of people including me and my family are trying to avoid this virus, so remember that we have to be strong emotionally. Remember, you are not alone. We are all together. Deepika says that we should take mental health serially.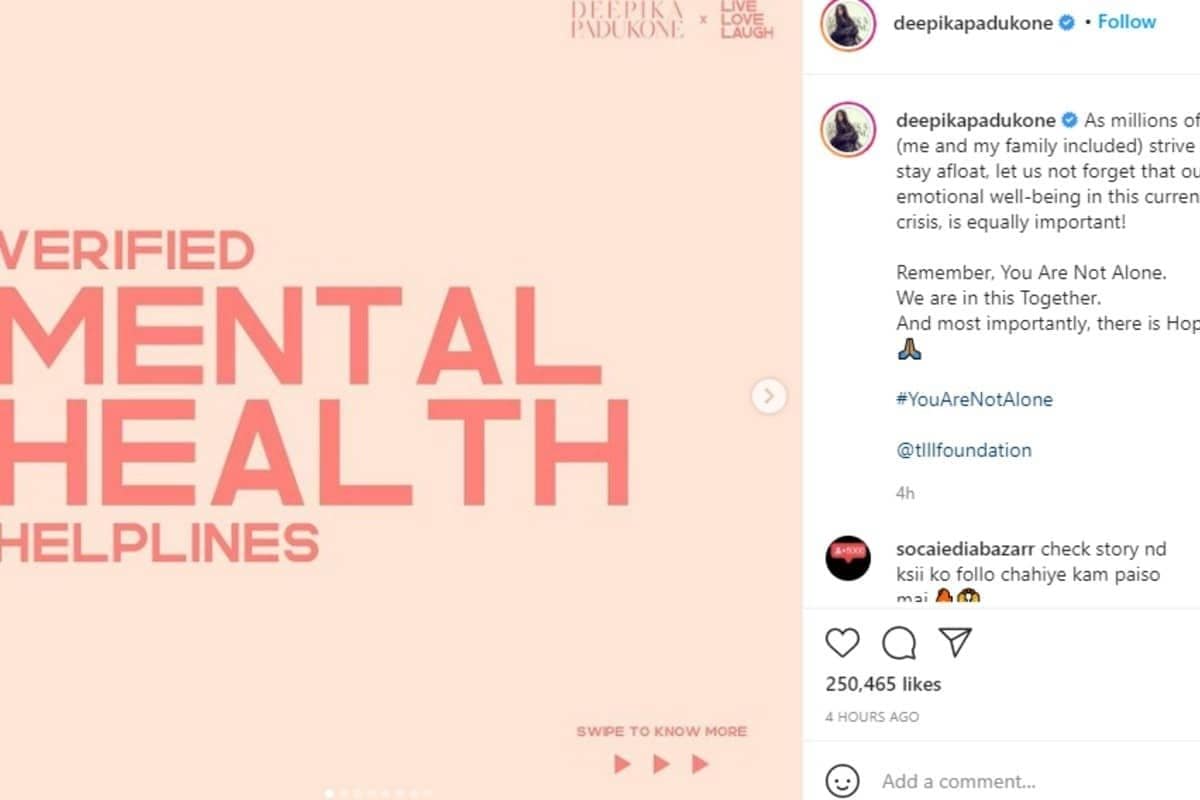 Karthik Aryan has shared a throwback photo of himself on his official Instagram account. In which he is seen sitting outside in a mall and posing with the statue of a dinosaur. In the photo, Karthik is posing and stretching the picture with his head between the teeth of the dinosaurs. In the photo, the dinosaur's mouth is seen open. With which Karthik Aryan has explained the importance of the mask in a very funny way.
Virat-Anushka's initiative to fight against Kovid
Bollywood actress Anushka Sharma and Virat Kohli have also joined the country's fight against Kovid. Anushka has also shared a video about this. Through this video, the actress has given a special message to her fans. It has also been told that for the fight against Kovid, he and Virat Kohli are going to start a new initiative, which they will soon share information about.
'Game of Thrones' actress Esme Bianco on Friday accused Marilyn Manson of sexual, physical and mental abuse. Manson's lawyer has called these allegations false. In a lawsuit filed in Los Angeles Federal Court, Bianco has said that Manson falsely called him from England to California and violated the Human Trafficking Law by giving false assurances of music videos and movies. Tanaz Irani has revealed that he was expelled from the show without any interaction with him, after expressing concern over going to Goa for the shooting of the show 'Apna Time Bhi Aayega' (Apna Time Bhi Aayega). He told that the makers gave this news to him through a random call. Shooting in Maharashtra has been stopped with immediate effect due to Coronavirus. After this the producers of TV shows have decided to shoot outside Maharashtra i.e. cities like Hyderabad, Surat, Goa, Daman and Bangalore. Makers of reality shows cannot easily shift their shooting from one place to another. A case has been registered against Gippy Grewal and some of his crew for violating Kovid-19 restrictions by shooting a film at Banur in Patiala district. According to the Times of India report, Patiala police said that Gippy Grewal and his team were shooting in the fields in the village of Karala in Rajpura division, then the police raided and stopped the shoot. Manish Paul has advised people through social media to stay away from the second dangerous wave of Corona. These days, where more than 4 lakh cases of corona are coming in the country, then the number of people who die from it is also increasing day by day. In such a situation, Manish Paul is appealing to the people to wear masks as this is the only option to protect them.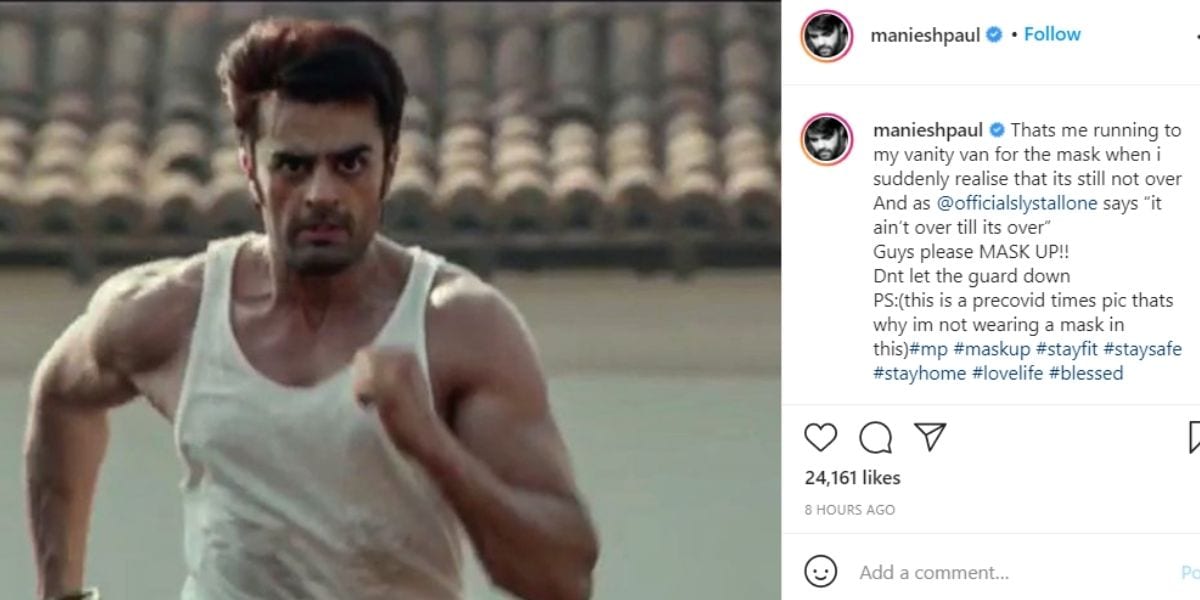 (photo credit: instagram / @
manieshpaul)
Farhan Akhtar has posted a post on social media (Farhan Akhtar Post), in which he has raised his voice against the sale of wrong medicines of Corona. Farhan Akhtar's tweet is going viral. Farhan Akhtar, in his tweet, has described those who sell medicines of the wrong corona virus as 'demons'. In his tweet, Farhan Akhtar has written – 'Saw a news report of people making and selling fake Kovid-19 medicine. You have to be a special kind of demon to woo people in this dark and frustrating time. Shame on you, whoever you are! '