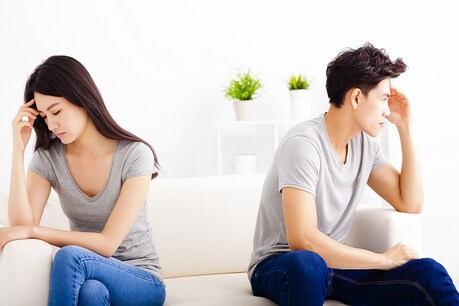 Taking this medicine can affect the sexual ability of men and should not be taken for a long time. Image-shutterstock.com
The social media post claimed that some wives in China are feeding their husband a drug called DES so that they cannot have sex and cheat the wives.
According to a post on social media, some wives in China are feeding their husbands with some medicines that are making them impotence so that they cannot cheat their wives. This post has been written by a person who has tried to bring the online shops selling those drugs to everyone. The post claimed that some wives were feeding their husbands with diethylstilbestrol (DES), a synthetic estrogen drug, so that they could not have sex and cheat the wives.
South China Morning Post
According to a report from Xiaoxiang Morning Herald said that this post had gone viral and screenshots had revealed that some women had given a message stating the claim that this strategy had given good results. A woman has commented about this – after giving the medicine to her husband, it took about two weeks for her to take effect. My husband is very good at home now.
Also read: 'Tulsi decoction' will work wonders in Corona era, everything will remain in control from immunity to sugar level
At the same time, a woman wrote – My husband faced sexual dysfunction after using it and asked himself 'Why?' Don't blame me. I did it for the family and will continue to use it on them. A reporter at Xiaoxiang Morning Herald in Hunan area of ​​China later searched DES on an online shopping platform and found some shops that did not advertise the drug, but said it could be given to husbands. A shopkeeper at the store even said that you buy whatever you want, but we will keep selling DES. 50 grams of medicine in 90 yuan (US $ 14), 100 grams in 170 yuan (US $ 26) and 200 grams in 320 yuan (US $ 50). Medication can be purchased. The shopkeeper said that many people bought it. At least 100 people have bought it in a month. Reporters at Xiaoxiang Morning Herald found out in other stores that the drug was unavailable there. At the same time, a shop said that it can be used only on animals. The South China Morning Post searched for the drug on several major online shopping platforms but found no product for sale. The shopkeeper told the reporter that this drug comes in the form of an odorless white powder which is dissolved in water. One or two grams can be added to every mile of the day every day. Luo Mo, a pharmacist at Hunan's Second People's Hospital, reported that DES was used primarily for women in estrogen deficiency and regulation of periods, but was being scrapped because more natural alternatives to estrogen are now available. Have been
Also read: Learn about the weakening of immunity from these symptoms, it is also important to protect against corona
Taking this drug can affect the sexual ability of men and should not be taken for a long time as it may prove dangerous to the heart and may also impair digestion. Luo Mo told that this drug can also cause genital cancer and it has been banned in food. It should be taken only according to the consultation of the doctors.