Mumbai On April 29 last year, a victim of a rare type of cancer, we became the most separated, the best actor, Irfan Khan, all the memories will remain alive in the hearts of his near and dear ones. On the occasion of his first anniversary, ABP News spoke to Ravi Chaturvedi, the acting guru of Irrfan in Jaipur, who shared with us all the memories of Irfan before and after his foray into the film world.
While living in Jaipur before entering the world of cinema, Irrfan Khan connected himself with the world of theater and continued to refine his acting for years. Meanwhile, in a drama based on Mannu Bhandari's book 'Mahabhoj', Irrfan Khan played the role of a watchman who just stands silently throughout the play. Theater director Ravi Chaturvedi, who was watching this drama as an audience, first saw Irrfan. After this, Irrfan was associated with theater director Ravi's small drama group for three consecutive years, where he not only acted in a few plays under Ravi's direction, but also did many minor works related to backstage management of plays. Done with
Speaking exclusively to ABP News, Irfan acting guru and theater director Ravi Chaturvedi said, "In the drama based on the book of Manu Bhandari, Irfan did not have any special character. He was seen as a concierge of the Chief Minister in the whole drama He had to stand only in which he had no dialogue. But while watching the drama, I used to keep my eyes on him again and again. During the whole play, I felt that there is a lot of potential in Irfan as an actor. In such a situation After the play was over, I offered to join him with his small drama company through his friend. Irfan immediately said yes and then he started working with me. "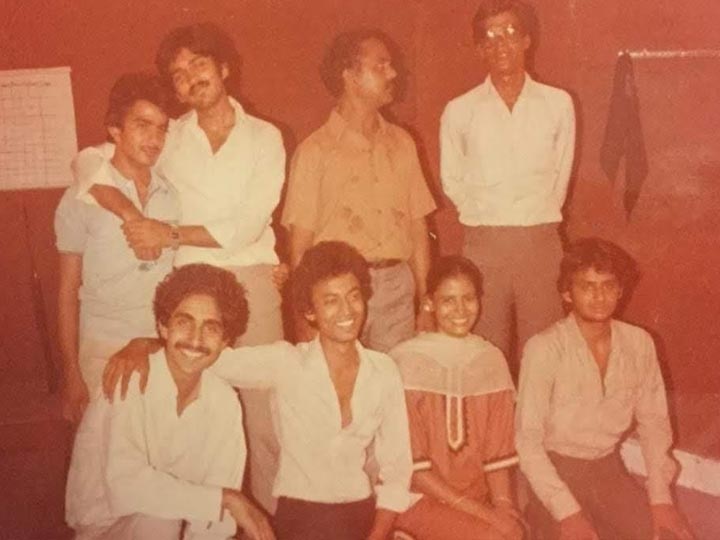 "Irfan played every responsibility"
Ravi Chaturvedi, who was a struggling theater director in the 80s, says that he got Irfan to do a lot of backstage management by getting him acting in his plays and Irfan diligently performed every responsibility. Ravi says, "It happened a few times that due to not being able to play my character properly as per the demand of the play, I also slapped my anger on Irrfan. He had scolded me a lot in those three years. In such a situation, Irfan always used to say that he should be given some more time to improve his acting and worked hard on his character. "
Ravi further adds, "Even after becoming a renowned actor, he used to mention to his friends how he proved successful in making a different place due to my tough behavior. He used to tell his friends that They are all lucky to have got a teacher like me. "
30 years started to win the acting guru's heart
Irfan may have won the heart of the world with his acting, but it took him nearly 30 years to win the heart of his acting guru. Acting Guru Ravi Chaturvedi did not want that Irrfan ever work in any film. Ravi explains, "While working for plays with me, he never used to mention that he wanted to become a film actor in the future. He had an idea that if he wanted to become a film actor If I speak in front of me, I will probably get him out of my theater group. He knew that my opinion about films and TV actors was not very good. "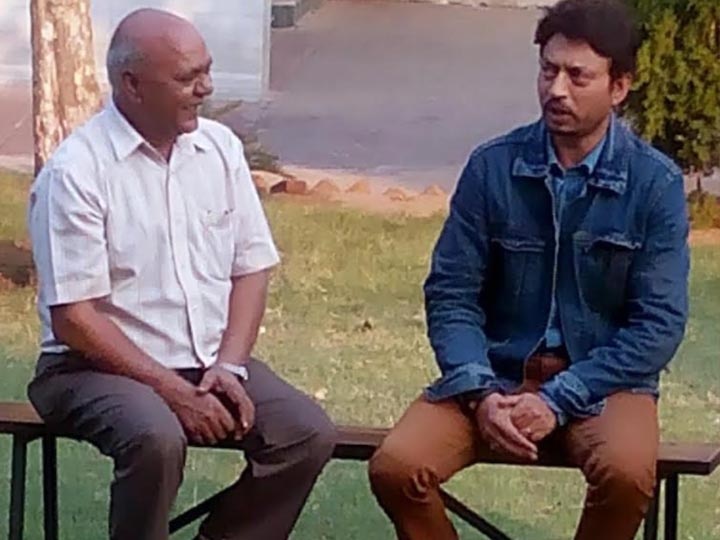 Ravi says that he directed a play called 'Ek Uddhavat Dharamshala' regarding the failure of the communist movement. He explains, "In this drama I wanted a serious type of actor. In this drama, I was casting people who are mature. Irrfan was very young but I had full faith in his acting ability. So I had him." It was cast in an important role and it proved to be true to my expectations. As an actor, Irrfan was one of the few professors in college who taught Irfan in this drama, so Irfan was quite nervous about working with him.
"Irfan used to rehearse hours"
Ravi Chaturvedi says that Irrfan used to ask a lot of questions about all his plays and every character and used to attend extra sessions organized for rehearsals besides rehearsing hours. He explains, "When I came to know that Irrfan has made a foray into the world of films through Meera Nair's film 'Salaam Bombay', I was a bit annoyed rather than happy. At that time, I felt Irrfan moved forward through plays Will later make his invaluable contribution and make his own distinct place in the world of theater. "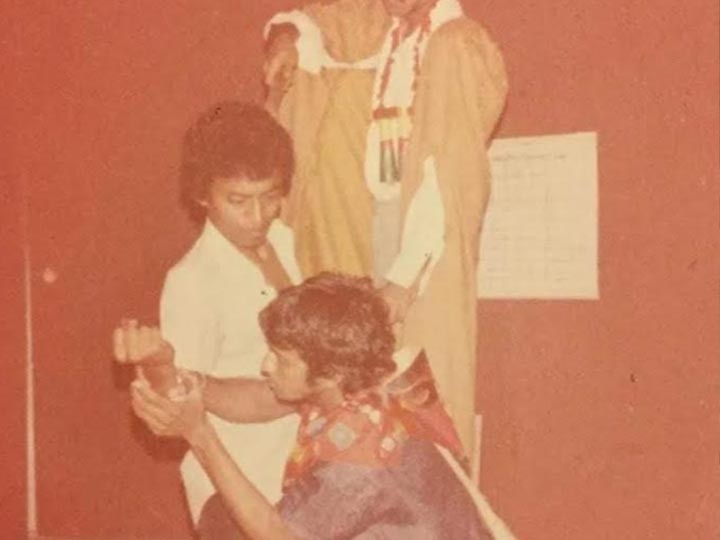 Ravi says that after finishing his studies at NSD, I met Irfan one day while working professionally in plays. Irrfan had requested me to recommend him for a film. Irfan was also very angry with me when I refused to recommend Irfan due to my principle of not recommending anyone.
Irrfan's first film 'Salaam Bombay' was released in 1988, but after 22 years, Irrfan's 'Paan Singh Tomar' was the first film that Ravi Chaturvedi saw in the theater. Ravi says, "I was asked not by Irrfan but a friend of mine to watch 'Paan Singh Tomar' for Irrfan. After watching this film, I especially called Irrfan and said that you did a very good acting in this film." Hai and you will definitely get the award for this film. After listening to this, Irrfan told me that my acting career became successful after listening to this. Irfan will not let me see any of his films till the release of this film. He used to say that because he knew that he would scold me for working in some ludicrous films. "
It is noteworthy that Irrfan Khan was awarded the National Award for Best Actor for his outstanding performance in 'Paan Singh Tomar'.
Irfan was convinced of Naseeruddin Shah's acting
Irrfan Khan was convinced of Naseeruddin Shah's acting and he also dreamed of becoming like him one day. Ravi says, "I always used to tell Irrfan not to compare himself to Naseer and to make his acting a distinct identity."
After sharing Irfan's many memories, 74-year-old Ravi Chaturvedi went on to say from ABP News, "I considered Irfan not a great actor, but a great acting student. Definitely the type Irrfan acted in films and the position he made after a long struggle proves that Irrfan had made his move towards becoming a great actor. Unlike Hollywood, people here have to give any actor It is too early to judge, but I was very impressed by his acting and had a different view of seeing him. "