Bigg Boss 14 fame Nikki Tamboli is ready for another journey of her life. She has left for Cape Town a day before to shoot for the stunt-based reality show 'Khatron Ke Khiladi 11'. Earlier, speculations were rife that Nikki Tamboli would not go to Cape Town to attend the show, as her brother Jatin died recently due to a Corona infection. He was only 29 years old.
While in flight, Nikki Tamboli shared a picture of the cloudy sky on her Insta story and wrote, "Can't see you." With this, he has also put a crying emoji in his caption. His brother has been heartbroken by his death and he had earlier said that his brother wanted him to participate in 'Khatron Ke Khiladi 11'.
Watch Insta Story of Nikki Tamboli here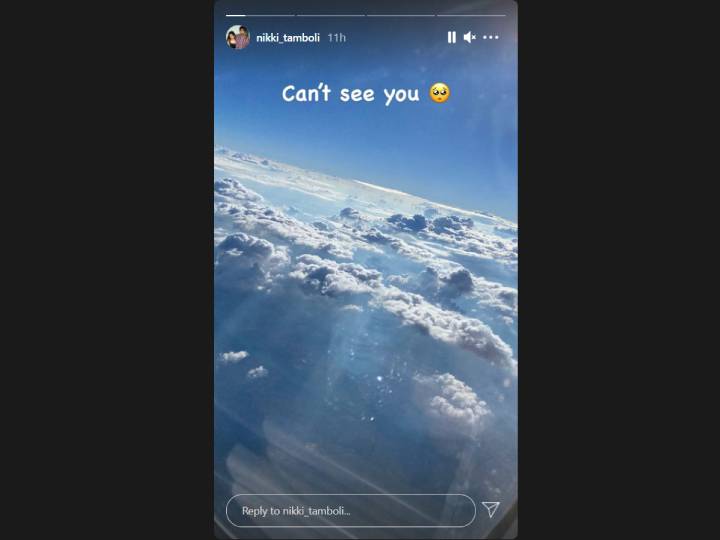 Work commitment
Nikki Tamboli confirmed to take part in the show a day ago on her Instagram. He wrote, "I am at the stage of my life right now, where I have a family on one side, who is struggling to overcome a loss and on the other side, where I have my own work commitments..where I am At the peak of my career. "
Going to brother and family
Nikki further wrote, "And if I choose one of these two, my family always comes first, but my family and my father have always told me to make your dreams come true because you believe your dreams will come true The most happy you will be your brother. I remember, before being admitted to the hospital my brother talked about the player of dangers and he was very happy and excited about it. I am going to my brother and family. Am. "
read this also-
Get to know about one of Sunny Deol's dialogues that made her the first choice of action films.
When Neena Gupta told daughter Masaba Gupta – marriage is necessary to get respect in society, don't do what I did