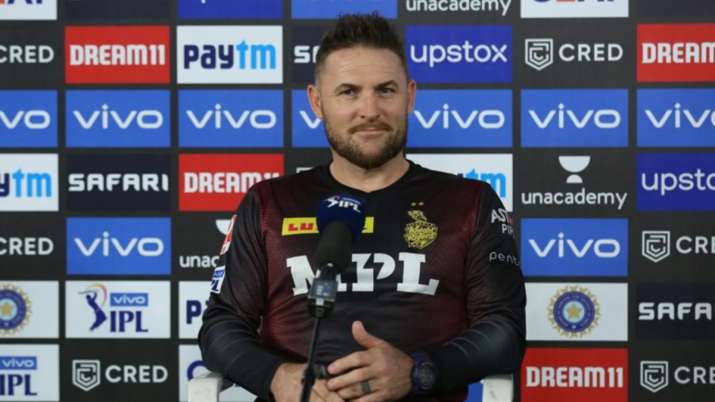 Ahmedabad. Kolkata Knight Riders (KKR) coach Brandon McCullum strongly criticized his top-order batsmen, saying that they are not showing their intentions in the current season of the Indian Premier League (IPL) and they lack aggression while in team selection They want allegiance to them.
McCullum did not name any but India's rising batsman Shubman Gill is among the players who are not in form. This opener has scored only 132 runs in seven matches so far.
McCullum said at the press conference after the team's defeat at the hands of Delhi Capitals, "It is very disappointing." As a player, when it comes to selection, you talk about freedom and confidence and loyalty. When you get on the field, you need to play aggressively and turn things in favor of the team. "
He said, "I and the captain (Eoin Morgan) have been asking the players to play this kind of cricket but unfortunately we are not able to do it." We are definitely not doing what we need. "
KKR gave Delhi Capitals a target of 154 runs which they easily achieved. Prithvi Shaw hit six fours in Shivam Mavi's first over. His 82 runs off 41 balls gave the team an easy win.
McCullum said, "We saw a batting like Prithvi Shaw today. This is a great example of how we want to play." You cannot always hit a four or a six on each ball, but you must have the intention to do so, especially when you are allowed to play free. "
He said, "If you don't play shots to score runs then it is difficult and unfortunately tonight we did not play enough shots." "