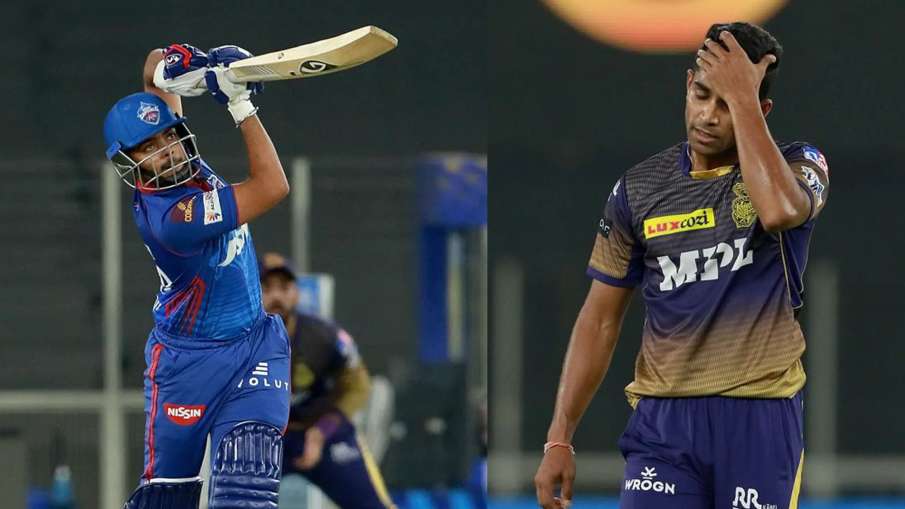 Prithvi showed such a show on Thursday night at the Narendra Modi Stadium in Ahmedabad, after seeing which all his critics got locked. Chasing a target of 155 runs from KKR, Shaw gave Delhi a brisk start and played a stormy innings of 82 off 41 balls. During this period, Shaw hit Shivam Mavi for 6 consecutive fours in the first over of the innings. Shaw was also awarded the Man of the Match award due to his excellent performance.
Shaw said after the match that he knew where Shivam Mavi was going to bowl him. He also said that he was waiting for a short ball on Mavi's last ball, but Mavi did not do so.
In the post match presentation, Shaw said, "To be honest, I was not thinking anything at the time, just waiting for a bad ball. It has been 4-5 years since I played with Mavi, I knew where he was. Bowling will do. I was ready for the short ball. He bowled the first five balls half volley, so I was ready for the short ball, but he didn't. "
Talking about the wicket, Shaw said, "When the spinner came on the attack, the ball was not coming right on the bat, the ball was swinging a bit. I was waiting for the ball outside the off stump so that I could open my hand . When I was playing, I was neither thinking about the score nor myself, I just wanted to win the team. "
The manner in which Prithvi Shaw bats, also shows a glimpse of former Indian opener Virender Sehwag. In the style of Sehwag, Shaw opened the innings with a four off the first ball against KKR. When asked if you have spoken to Sehwag, he said not yet, but if I get an opportunity, I will definitely talk because he was a player who liked to hit the first ball.
After this innings, Shaw once again spoke of a flop tour to Australia. Shaw said that after his flop in Australia, his father supported him and asked him to play the natural game. Shaw also said that the graph of cricket keeps moving up and down.