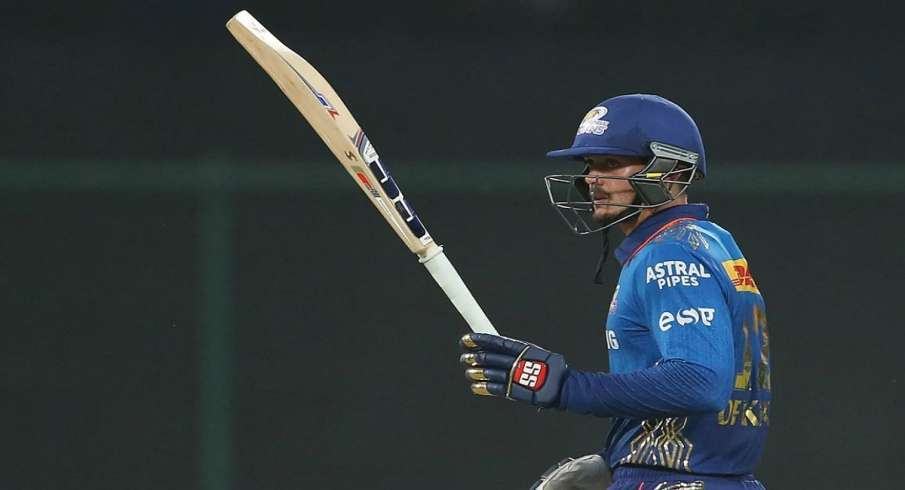 Mumbai Indians senior wicketkeeper batsman Quinton Dickock feels he is extremely safe in the biologically safe environment of the Indian Premier League. Two days ago, Australia leg-spinner Adam Jampa called the IPL's biologically safe environment one of the most unsafe. Jampa has returned home.
Dickock said after scoring an unbeaten half-century in a seven-wicket win against Rajasthan Royals here, "To be honest, we trust our doctors so we are quite safe in our biologically safe environment." We are feeling quite safe and things are quite easy. "
ALSO READ- MI vs RR: Mumbai Indians beat Rajasthan Royals with a brilliant half-century inning.
He said, "We still take precautions and I feel safe." I do not know about other players. I'm talking about myself. It is very easy to play matches and practice etc. "
Rajasthan scored 171 runs for four wickets in response to which Mumbai's team achieved the target in 18.3 overs thanks to Dickock's unbeaten 70-run innings. Dickock said it was quite easy to bat on the ground of Kotla after battling on the Chennai pitch.
"It was easy to bat here, of course," he said. We are happy to register a win. It looks good by scoring runs, especially in the team's victory. "Rajasthan Royals captain Sanju Samson admitted that his team scored 20 to 25 runs less. Despite losing many top players for various reasons, Samson said that his team's eyes are still on winning the match.
Also read- IPL 2021: Delhi Capitals donated 1.5 crore rupees for the fight against Corona
"We are relying on our players and our team as well," he said. We know we are going through tough times, the star players are not with us, Ben Stokes, Joffra Archer, Liam Livingstone but at the same time I am proud of my team that the atmosphere is positive, our eyes are still on winning the upcoming matches. Huh."
Samson also said that the players of the team have discussed the current status of Kovid-19 in the country.