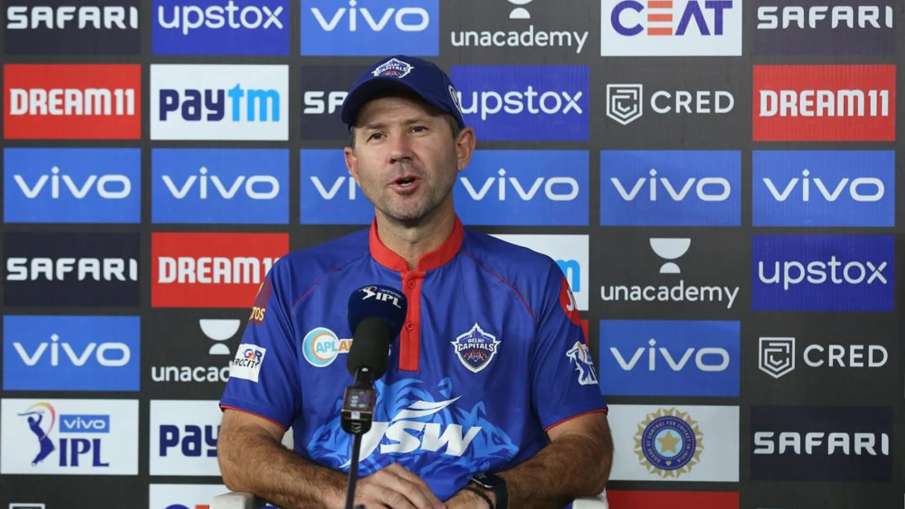 Ahmedabad. Australian players may be a little apprehensive about returning home due to cancellation of flights from India but Delhi Capitals head coach Ricky Ponting said the situation outside the Indian Premier League (IPL) bio-safe environment due to the Kovid-19 pandemic It is a small issue in front of him. Australia suspended all direct passenger flights from India till 15 May on Tuesday, in view of the increase in cases of Kovid-19. Australian Prime Minister Scott Morrison made it clear that the players participating in the IPL will have to make their own arrangements to return home.
Ponting said during the virtual press conference, "As far as the return of Austrian people back from India is concerned, our government has taken some decisions." There is no doubt that there are some hurdles in its path, but the visit of us and other Australian citizens is a small issue. "
He said, "We are thinking about the outside situation every day and we know how lucky we are to be able to play. Hopefully people in India will be entertained by watching IPL cricket. "
Three Australian players have withdrawn from the tournament due to a health crisis in India, while Mumbai Indians batsman Chris Lynn has urged Cricket Australia to arrange a special flight for the players to return home after the tournament ends. The Cricket Board of India, however, has assured that it will make arrangements to take foreign players home after the tournament ends.
In view of the unforeseen health crisis, Delhi Capitals spinner Ravichandran Ashwin decided to stay out of the tournament for some time to spend time with his family.
Ponting said, "We still have a strange feeling in our team." We are well aware of what is happening outside and in India. Certainly our condolences to every person who is struggling with Kovid-19 in India right now. "
On the ground, Delhi lost by one run to Royal Challengers Bangalore (RCB). Mohammad Siraj made a good defense of 14 runs in the final over.
Ponting said, "Our last match went to the Super Over and we lost to RCB by one run. This prepares you well for the final stage of the tournament. We need to learn from this. This defeat is disappointing but our players showed passion which I am proud of. "